I just saw this yesterday and had to re-post it. Jim Pavloff analyzes and takes apart two very popular Prodigy tracks: Smack my Bitch Up and Voodoo People. He identified most of the original samples used by Liam Howlett to make the tracks and then pieces them together using Ableton. And he does an amazing job at it too! The tracks sound almost the same. For all those interested in using Ableton to make tracks, these are very inspirational videos.
Smack my Bitch Up

Voodoo People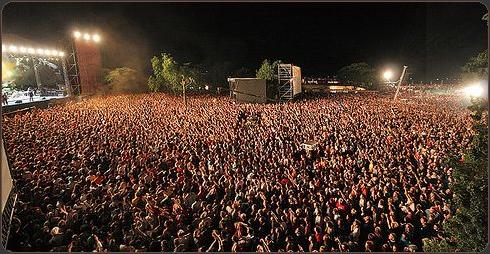 EXIT Festival 2009 in Novi Sad, Serbia was celebrating it's 10th anniversary this past July. EXIT saw approximately 200,000 people during its 4 days of festivities, and a wide range of DJs and Live Acts including The Prodigy, Moby, Lily Allen, Andy C, Sasha and Digweed, Steve Lawler, James Zabiela and Nic Fanciulli and lots more which are all listed here.
For me the best show by far was Prodigy who totally ROCKED the place! There were 40,000 people at the show and the energy was unlike anything I have ever felt at any show that I have been to.
Here is a video and interview with the Prodigy from a Serbian TV station: